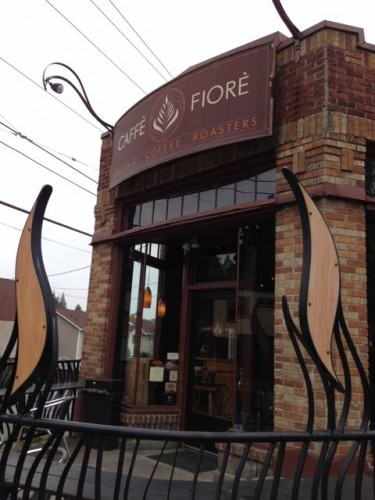 Sometimes neighborhood coffee shops are our favorite places for writing, as they tend to have a familial feel and a welcoming atmosphere whether we know anyone there or not. Such is the case with Caffe Fiore, a coffee shop with several Seattle locations.
Food and Beverages
On our recent visit to the Sunset Hill location, we shared a zucchini loaf and onion pastry. Sarah opted for a chai while Daytona had a latte …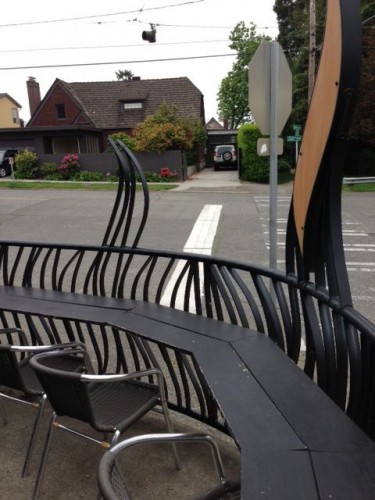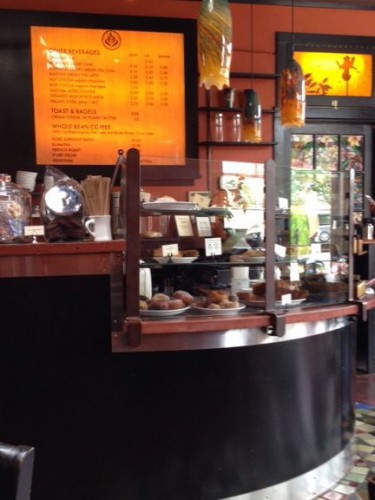 Location and Atmosphere
Located on the corner of 32nd and 85th, Caffe Fiore is a neighborhood gem but is also located along a busline and on the route down the winding road to Golden Gardens, making it both easy to get there by public transportation and a natural destination if you're looking to warm up after a trip to the beach on a brisk day.
Writeability and Purchased Presence
It seems just as common to see people sipping their coffee as they read or write at their laptop as it does to see families stopping in here as a stop on a walk. Our take is that it's a great spot for some relaxed writing. Just be sure to be conversational and friendly with the staff and other customers, and order a second drink if you're going to stick around a while.
Price: $$
Parking
Located at an intersection, there is ample parking on the side streets flanking the cafe.
      
Writer's Tip
Take some time at this cafe to revisit old pieces you've put on the back burner. See if spending time with them brings about anything new. A fresh place can bring a fresh perspective.
Find it:
Caffe Fiore, Sunset Hill
3125 NW 85th St
Seattle, WA 98117
Website