We'll be honest. Sometimes as writers we just need to get together and hang out. To catch up, reconnect, and share a good meal. The two of us did that one recent day at Phinney Market Pub & Eatery. Due to travel, it had been over a month since we had seen each other, and a relaxed dinner at this restaurant in Seattle's Phinney Ridge neighborhood was just what we needed.
We were excited to discover, also, that with the right timing, Phinney Market can also be a great place for writing. Read on for details.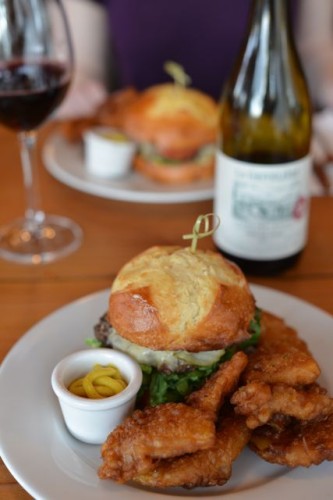 Food and Beverages
First things first, let's talk about the food. Phinney Market prides itself on serving local, sustainable, and seasonal food, and their commitment to quality is clear all the way down to the details. The cheeseburger is made with Painted Hills grass-fed beef and Beecher's white cheddar on a brioche bun from Macrina. Order it with cider-battered butternut squash on the side if only to taste the sweet curry aioli that has the perfect balance of flavors. On the particular night we visited, an excellent bottle of Côtes du Rhône was available for $20 so we went for it. To top it all off, we ordered crème brûlée, which was well-executed but nothing unique.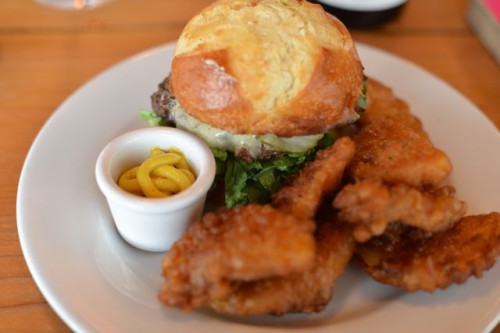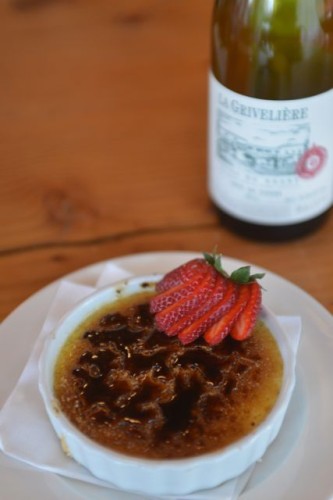 Location and Atmosphere
Located just North up the street from the Woodland Park Zoo, this is a great place to stop before or after a day at the zoo. The atmosphere is classy and open with sweeping windows, glass chandeliers and vintage fixtures and wallpaper. Parents will also really appreciate the children's corner complete with train table, books and cars. You can relax with a latte while the kids play.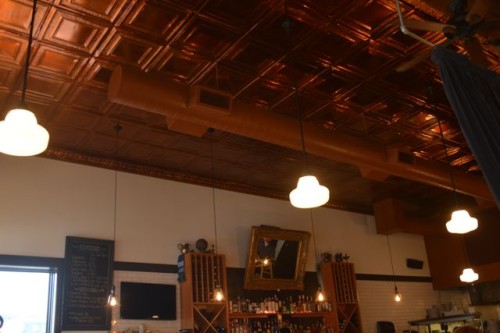 Writeability and Purchased Presence
So, here's where things get fun. If you time it just right, you can probably manage to get in a half an hour or so of writing before the place fills up. Arrive right as the restaurant opens and sit down with your notebook or laptop and do some strategic writing as you wait for your order. As soon as people start to file in, do be mindful, though, of the staff and patrons and don't linger any longer than you need to. And don't forget to tip extra well–you're representing an entire class of writers, after all!
Price: $$
Small plates start at $5 and main dishes run from $12 to $16.
Parking
Located on the main road in a residential neighborhood, you're bound to find a parking spot within a block or two.
Writer's Tip
Given its location near the zoo and park, this is a great place to people watch. Try the classic exercise of picking one person who stands out to you and imagining a character profile. If you have time, use that profile to start a short story.
Find it:
Phinney Market Pub & Eatery
5918 Phinney Ave. N
Seattle, WA Â 98103
Website