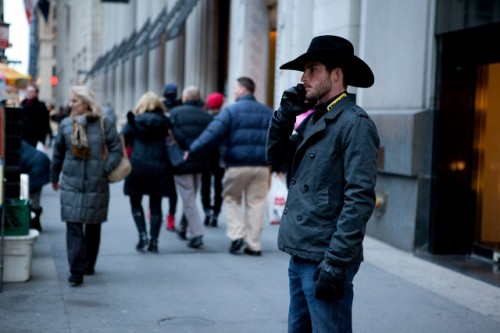 Here at Nooks & Cranberries our motto is that "there are plenty of reasons not to write, but we're here to ensure that a lack of creativity isn't one of them."
Lately I've had plenty of creativity, but what has kept me from finishing the many projects that I've started is fear. It's a silly fear really, but what it comes down to is that I'm afraid of killing my characters. You'd think the fact that I write thrillers and murder mysteries would have hardened me, but really I'm quite sentimental. In this case however I'm not talking about actually murdering my primary characters (although let's face it, someone always has to die), I'm speaking to the fact that when we write a story, even a short one, we are committing those involved to a path. A path of identity. In a way, we are locking them in to certain facts. If dear ol' country boy Mitch has a drawl and a swagger that makes the girls melt, you have just locked that feature into the minds of your readers and now that's a permanent part of him. Having that as part of his identity is going to forever guide his choices and therefore will determine the road he takes. Now the possibilities of him being anybody else are, in a sense, dead.
This character killing reality has been a roadblock. Country boy Mitch will never have the street smarts of someone who was born and raised in the city. But then I realized something, just because I've used Mitch in one story doesn't mean he is dead to every other story I write. Part of being a writer means having the liberty of reviving anyone I want and using them in another chapter. And having locked Mitch into his country persona doesn't mean he can't change. It's all about justification. And I don't mean the 'excuse-disguised-as-reason' type justification. I'm talking about authenticity. Perhaps being attached to certain characters and wanting to use them can open up options, not just close them down. Perhaps a certain journey Mitch takes transforms him into a city-wise country boy that adds a depth to his character that wasn't there before. What we have to be careful of in the long run is making sure our intentions are genuine. Because if there's one thing I've learned it's that while our uncanny ability to justify anything and everything can be very useful in the world of writing, it can also bring about some awfully flat and unbelievable drivel.
Here's my challenge to you: wielding this power of justification, take a second look at some of your characters. Pick one that seems a bit flat and see what changes you can justify in their character that could give them more depth and perhaps some new plot twists!
Cheers and happy writing!