*Guest post by Lynnette Bonner*
Let's face it. We're all busy. Most of us writers have that disruptive day job that constantly cuts into our writing time. Many of us have children, grandchildren, church, exercise, and other volunteer activities we feel are important to squeeze into our day too. So where does that leave time for writing?
I've often been asked how I find the time to write. My answer is almost always the same: "You make time to do the things you love."
So my first tip for productivity would be for you to assess your passion for writing. You obviously love writing or you wouldn't be sitting there reading this post. But where is your must-write-or-die level at, right now? We all go through seasons. When I had 3 little boys at home and was homeschooling, I didn't get a whole lot of writing done. There were nights when all I could do was fall onto the couch and summon the energy to click the power button on the remote. I slowly worked on one book over the course of about 10 years. But now that my kids are older and I'm not their educational teacher, I have more time for writing and have produced 4 books over the last 5 years, or so.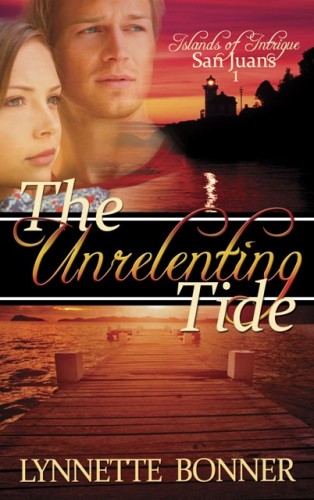 Once you've assessed the above realistically, you then have to meld your discovery with actual availability. Look at your schedule. What time slots can you set aside for writing? Do it and mark them on your calendar and guard them like gold. Treat them like any other responsibility. When that friend calls to see if you'd like to go shopping, you can then say, "I'm sorry. I already have an appointment at that time."
Now it comes down to the actual writing time itself and I want you to think through one more aspect. What motivates you? Your personality will have a lot to do with how to assure your success when you finally sit down at the keyboard. If you take me as an example, I'm extremely goal oriented. So I like to make lists. And I take great satisfaction in crossing items off my list and find great vexation when I can't cross something off. So it is a real good motivator for me to put "write 1000 words today" on my to-do list because I hate not being able to cross it off for the day. I've heard of some writers who demand a certain word-count of themselves before they let themselves eat breakfast. (Just don't skip the coffee, or you might end up with a garbled mess!) Some writers respond to rewards – ie., "If I get this chapter done I can go shooting at the gun range." Some may need an accountability partner to keep tabs on them. (Although if that's you, I would seriously reassess your passion for writing.) Some surround themselves with inspirational pictures that put them in the mood of the piece they are working on. Anyhow, whatever it is that works for you, find it and implement it, and stick with it.
Once you sit down at the keyboard turn off your phone, your email, even your internet access, if you have to, and just WRITE. Feel free to let the words flow from your fingers in as rough a manner as necessary to get them on the page. Editing can come later.
Here is a thought to ponder: 500 words a day for 6 months would result in 90,000 words, which is a full length novel, or one and a half to two devotional books. At that rate you could write 2 full length novels a year. Maybe you can't do 500 every single day, but I bet you could do 1000 words 3 times a week. Why not challenge yourself?
Assess, meld, get motivated and WRITE! You can do it!
Lynnette Bonner just released her 5th title, a romantic suspense titled: The Unrelenting Tide. She lives in the Pacific Northwest with her husband, four children, and one very spoiled PomChi pooch.
Pick up a  copy of Lynnette's latest book on Amazon here!  http://www.amazon.com/Unrelenting-Tide-Islands-Intrigue-ebook/dp/B00CLMKQI6/