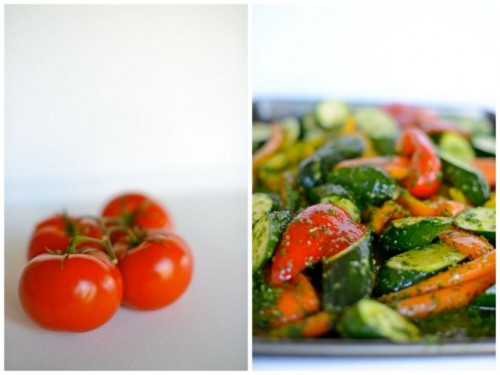 I'm trying to build a repertoire of simple, quick-cooking meals that I can rely on for when it seems there's no time to cook. As a writer, I have to. There will always be opportunities to create elaborate, multi-step dishes with an ingredient list as long as the alphabet–it's just part of life of a food writer. But when it comes to feeding my family on a day-to-day basis, sometimes quick, nutritious (and tasty) food is key. I've been diving into my stock of old and new family classics as I create a master list of tried-and-true dishes I can prepare even on the most demanding of evenings. A thousand words to cut? Jacques Pepin's chicken suprêmes in butter with lime juice and herbs will do the trick. Recipe development flooding my kitchen with desserts? Herb-roasted vegetables come together in a snap to balance out all the sugar. And lest I forget, simple is often best–though it's one of the hardest things for me to remember. In that case, going to the store to pick up a protein and a vegetable with no recipe in mind (gasp!) and forcing myself to cook by instinct should probably happen more often.
What are your go-to meals when you're tight on time?
Image from Outside Oslo.