Daily Writers' Fix is back, and with a new format! We're sticking to our unique brand of writing prompts, pairing a photo and prompt with one of the five senses, but this time we're giving a week's worth of daily writing inspiration all at once–starting today. Check back each Monday for writing prompts to last the work week, with occasional Grab Bag options for weekends (follow us on Facebook, Twitter, or RSS so you never miss a post!). For instructions on how to use Daily Writers' Fix to the max, click here. And as always, we'd love to read what you come up with–leave a comment and share a snippet!
Monday:
Sight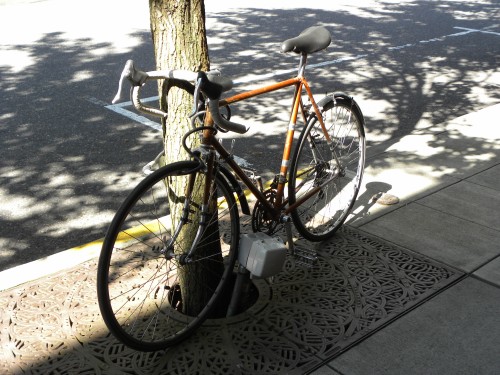 Some people find objects in the clouds. Your character searches for them in shadows. What does he see here, and why does it frighten him?
Tuesday:
Smell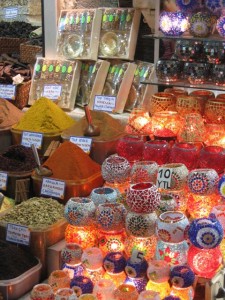 What's cooking in your character's kitchen right now?
Wednesday:
Sound
A chill runs up a secondary character's spine as she sits on the bow of a boat listening to the gentle lapping of waves at dusk. Describe that sound in such a way that your reader will literally feel the same chill.
Thursday:
Touch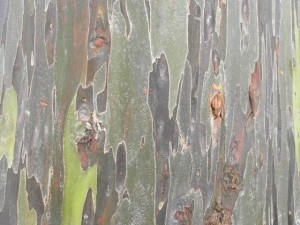 Tree climbing, fantasy tree houses, enchanted forests–everyone has a tree story. What's yours? Return to your childhood and describe the feeling of bark on your hands as you climbed a tree. Or make a wildly enchanted forest seem believable by describing the feel of things your readers can relate to such as branches scraping one's skin, fallen leaves crumbling under one's feet, or the feeling of the sun shining through a break in the trees.
Friday:
Taste
It's all about the weather. You hear it from the meteorologist on the TV, make small talk about it, complain when it gets too hot or too cold. Weather can set the tone for your scene, too. But can you write about the weather without actually saying "It's cold"? For today's Daily Writers' Fix, skip forward a few months and imagine breathing in the chilly winter air through your mouth. What does it taste like? Describe it in a paragraph and see if you can use this sense to make your readers feel the chill without actually telling them it's cold outside.
Grab Bag: