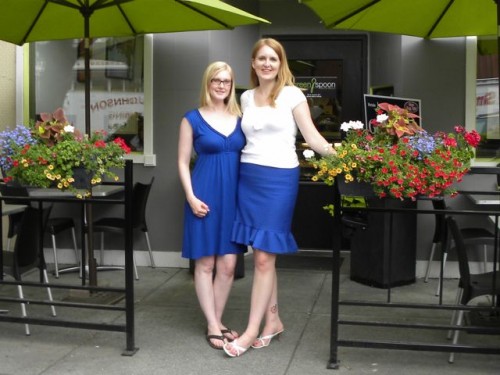 It's good to see you! It's been too long. We've missed you over the past year, but the good news is that 2012 is the year of Nooks & Cranberries' return. After hibernating for a good part of 2011, your foodie writer friends, Sarah and Daytona, are back and hungrier and more inspired than ever.
2011 was the most amazing year for both of us, and since we've been absent so long, we feel we owe you an explanation: We both had babies! We're both enjoying our new roles as mothers, and now that the pregnancy fatigue is behind us and we're getting the hang of raising children, we're back to writing. There's no doubt the writing life will look different for us now that we have kids, but we're excited for what the future holds and look forward to sharing our experiences and what we learn with you.
What to expect from Nooks & Cranberries in 2012 and beyond:
More great Destination Inspiration articles showcasing writing-friendly nooks
Quick Tips on craft and the writing life
Mouth-watering recipes to fuel your creativity in Writer's Kitchen
Interviews with writers across genres
And whatever else suits our fancy… and yours! If you have a question about writing or a topic you'd like to suggest, write to us! We'd love to hear from you. While you're at it, take a moment to follow us on Facebook, Twitter, or RSS so you never miss a post!