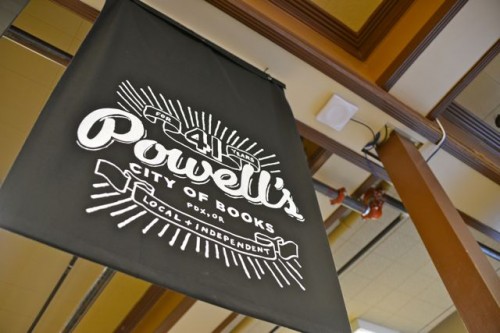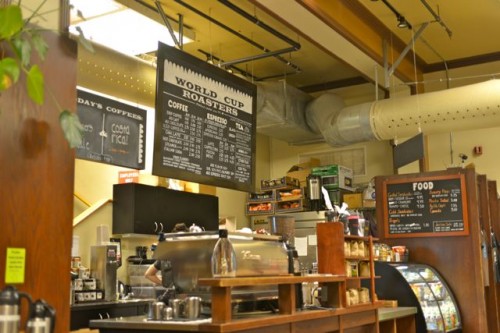 The one thing better than a cafe bustling with writers and book-lovers is such a cafe located inside the biggest bookstore you can imagine. Think that place only exists in your dreams? Think again–it's World Cup Roasters located inside Powell's City of Books in Portland.
Food and Beverages
First things first when you arrive at the cafe ready to write: Fuel up! Order a coffee or tea–any beverage that suits the mood. While you're at it, don't forget the food. You might as well come hungry and give one of the individual savory pies from Pacific Pie Company a try. Selections vary from bacon, egg, and cheese to chard, Gruyère, and egg.
Location and Atmosphere
Not far from our first-ever Destination Inspiration profile–Pearl Bakery–Powell's City of Books is located in the Pearl District, amidst all sorts of stores from Anthropologie to kitchen supplies. With Powell's labrynth of bookshelves, one could happily and willingly get lost for hours. Few things stimulate the brain of a book lover/writer quite like the smell of books, the feeling of the pages shuffling beneath your finger tips and the endless ideas and possibilities contained inside. Walking into Powell's will surely have your head spinning and your mind bursting with creativity.
Writeability and Purchased Presence
One look as you step inside and you'll see that Powell's is a sort of black hole for book lovers, and the cafe is no exception. With shelves of romance novels and paranormal young adult fiction on one side, large windows on two sides, and an entrance to the main part of the bookstore on the other, the cafe is obviously a haven for the many people who sit drinking coffee, reading books, and writing on their laptops in the spacious eating area. The question is whether you can grab the open spot before someone else claims it for the next few hours. Obviously, if you're planning on sticking around at your seat for hours, please live up to the Nooks & Cranberries Code of Conduct and be courteous and place more orders; if it's particularly busy, consider giving up your seat and taking a break to browse books for a while before returning.
Price: $$
It's a coffee shop, and prices reflect that. From coffees for a few dollars to individual savory pies from Pacific Pie Company for about $5, you can fuel up on caffeine and food and still have a budget for the books you'll inevitably want to take home.
Parking
You're in luck: Powell's has a parking garage!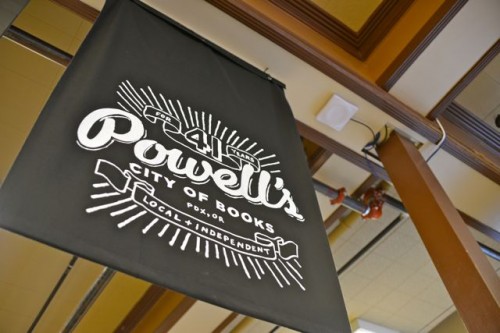 Writer's Tip
Try a new challenge in this unique bookstore. Explore the section of a genre you are unfamiliar with. For example, if you gravitate toward fiction, check out the travel section. Pick out a book and read a few paragraphs or whatever it takes to get an idea of the voice. With that new tone in mind, try rewriting something of your own, gearing it toward that new genre. You might be surprised at the new spin this gives your work!
Find it:
World Cup Roasters Cafe / Powell's City of Books
1005 W Burnside
Portland, OR 97209
Website