Wow, it's already 2013. The first day of the new year is always an exciting time, and we're looking forward to what's ahead. But before we get ahead of ourselves, we'd like to take a moment to look back on a wonderful 2012.
2012 was the year of Nooks & Cranberries, to us. We had gone on hiatus for a while, but when we returned last summer, there was no looking back! We've been posting daily for months, giving you writing prompts and inspiration, glimpses into the writing life, and, of course, some fantastic Destination Inspiration. The latter is the backbone of Nooks & Cranberries, so we want to take you along on a look back to some of our favorite recent destinations.
For a Seattle writing space, we love Belle Epicurean. Tip: Order a brioche and take a seat at one of the marble-topped window seats.
We also got out of town quite a bit, giving you some Destination Inspiration from some other great Northwest places, including Walla Walla's Brasserie Four…
…Monteillet Fromagerie in Dayton, Washington, …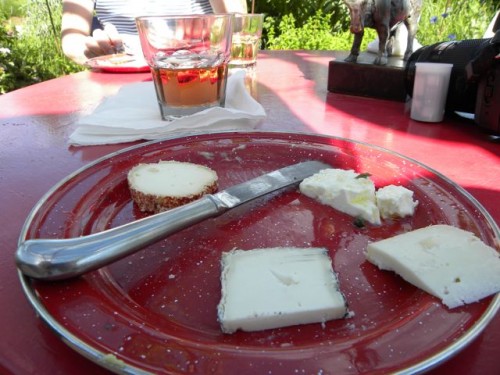 …and Whoopemup Hollow Cafe in Waitsburg.
We also had a great trip to Bend, Oregon, with our husbands and sons, where the focus switched from wine to beer (as seen from our sampler, below, at 10 Barrel). There's nothing like getting out of our natural preferences to expand our palates–and our inspiration!