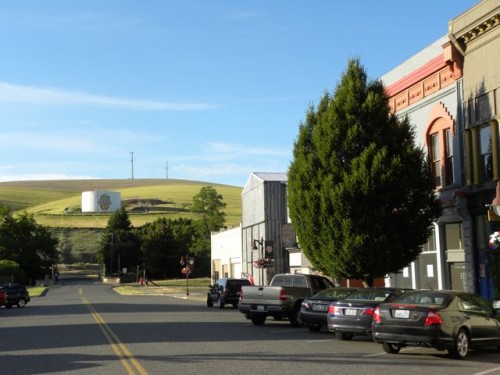 While we were visiting Walla Walla, we had to make a trip out to Waitsburg, a small town gaining a fast reputation for having some of the best food around. Whoopemup Hollow Cafe uses local ingredients to deliver Southern comfort. The Whoopemup Hollow Cafe is down to earth, comfortable and just what you'd expect, Southern hospitality in the great Northwest.
Food
The food served at Whoopemup comes dressed to impress. Bright colors accompany bright flavors. When we saw the Monteillet Fromagerie Fresh Goat Cheese Ravioli on the menu, we couldn't resist seeing what the chef would do with the cheese made by local cheesemakers Pierre-Louis and Joan Monteillet. It was delicious, as was Bry's Famous Jambalaya, the Fried Catfish, and the watermelon Gazpacho. For dessert, we enjoyed Jimgermanchocolatecake–named after Jim German of the Jimgermanbar across the street–and Classic Coca Cola Cake.
Location and Atmosphere
While the setting was casual, the food presentation was fancy. Set on a backdrop of brightly colored table clothes, the dishes brought out to us seemed dressed for a fine Louisiana party. We dined outside on the patio, which had a lovely breezy feel just right for a warm Eastern Washington summer evening.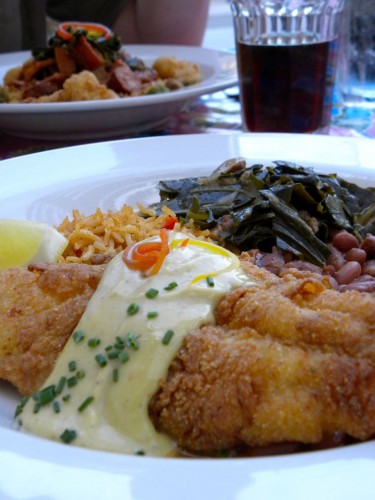 Writeability and Purchased Presence
This is a good place to gather and brainstorm with fellow writers. All you need is a notebook and pen, no laptop necessary. We'd suggest sharing a meal or dessert and drinks with a writing partner or critique group and settling in for some quality fellowship. The restaurant is a decent size so it's easy to find a corner to tuck yourself away and write for a spell or work on edits. Just keep in mind your writing budget when considering how long to stay.
Price: $$
Prices range from $17-27 for a dinner entree and $7-13 for lunch. Drinks are on the higher end as well running an average of $3.25 for non-alcoholic beverages and up to $7.50 for beer or glass of wine.
Parking
Given that Waitsburg is a small, sleepy town, we had no problem finding parking. There were plenty of spaces on the street right in front of the restaurant.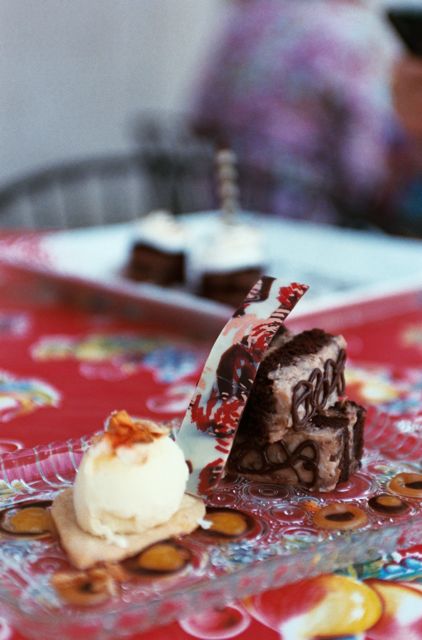 Writer's Tip
Utilize the atmosphere of the Whoopemup to get a Southern feel without the price of a plane ticket. Try this writing exercise: Focus on the cuisine and imagine the hands that may have prepared a certain dish in their home kitchen. For fiction writers – work this meal into a scene that describes your character. For non-fiction writers – put your food critic skills to use and write up a review focusing on a detailed description of your entree.
Find It
120 Main Street
Waitsburg, WA 99361
Website