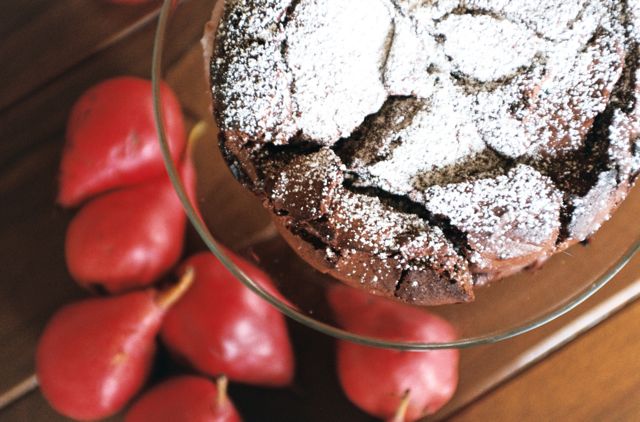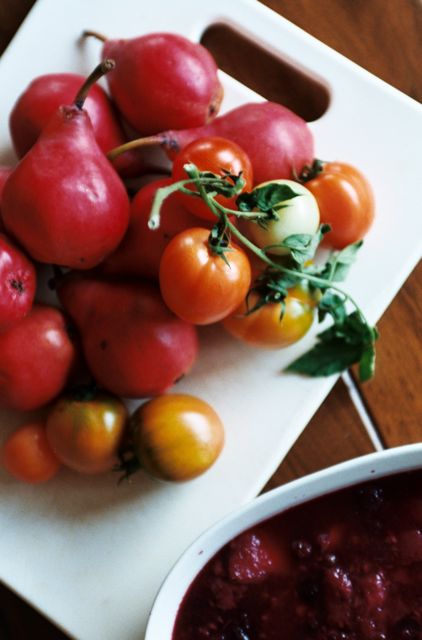 Sometimes you just need to bake. You need to open a cookbook, find something that you have all the ingredients for, and get to work whipping butter, eggs, sugar, and flour into some magical concoction. Maybe you're suffering from writer's block. Maybe you're just hungry. In any case, a little time in the kitchen can be a great source of inspiration if you're anything like me.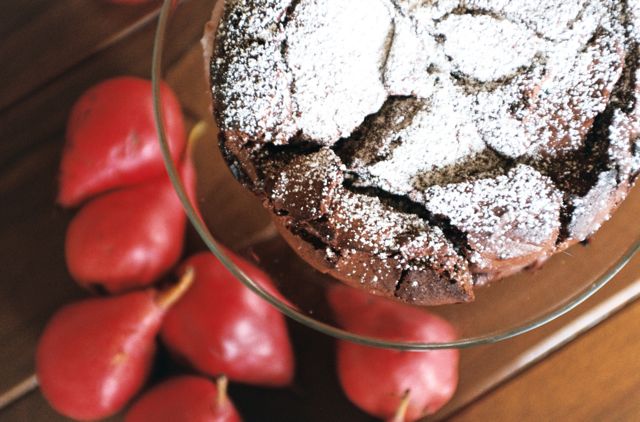 Take yesterday, for example. As I stood in the kitchen, coring pears and stirring a pot of simmering fruit sauce on the stove, words came to me as though I was writing in my head. I was spending the day baking some things I was planning to feature on Outside Oslo, my Scandinavian food blog, and the words just started coming together, making me excited to get to the computer and see what would happen.
As the day went on, the aroma of fruit and spice from the Scandinavian fruit soup* and the pear sauce I was making started to mingle with the deep, sensual fragrance of warm, chocolate cake.** Little did I know when I got to work in the kitchen yesterday that I was going to fill my home with the warmest, most inviting scent, the kind that makes you feel all cozy inside. If that's not enough to inspire creativity, I don't know what is.
*The Scandinavian fruit soup is from my latest article in Pregnancy & Newborn Magazine. The article–"Double-duty dishes: Autumn soups to satisfy the whole family"–is on page 36 of the October issue (the digital edition is available here).
**I'll be featuring the recipe for chocolate cake later this week on Outside Oslo.