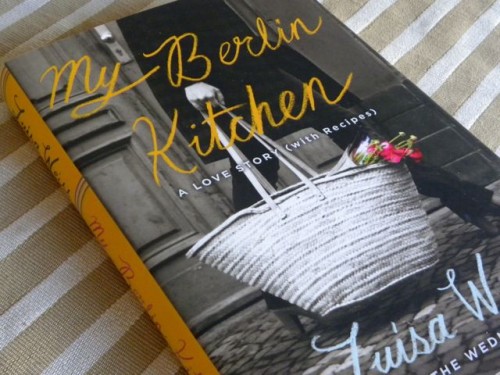 My fellow foodies and bloggers will be excited to note that Luisa Weiss of The Wednesday Chef is coming to Seattle this month in support of her new memoir, My Berlin Kitchen. In advance of the appearance at University Bookstore on September 24, we're giving away a copy of the book, courtesy of the publisher.
Weiss started The Wednesday Chef back in 2005. She was working as a cookbook editor at the time, and decided to start a blog as a way to document the stack of newspaper recipe clippings she was cooking her way through. Today The Wednesday Chef is one of the most popular and admired food blogs out there, and her followers waited anxiously for My Berlin Kitchen to be released yesterday.
I've only had a chance to read the introduction and first chapter so far, but already I'm enjoying Weiss' tone and her honesty and vulnerability as she digs into her personal history and shares with readers how the kitchen has always been a haven and a place of comfort and reflection. I can't wait to keep reading later tonight…
In the meantime, I'm excited to be able to give away a copy of the book. There are several ways to enter:
1. Leave a comment on this post telling us about a favorite recipe from your past.
2. Follow us on Facebook (leave a comment here letting us know)
3. Follow us on Twitter (again, leave a comment)
4. Sign up for our RSS feed (yes, leave a comment)
The giveaway ends on Tuesday, September 18, at 11:59 pm PT. We'll pick a winner at random and ship the book off to you. Please note that we can only ship to addresses in the United States.