We hope you've been enjoying our Destination Inspiration series on Bend, Oregon. Possibly the most talked about brewery in Bend, Deschutes was a must on our itinerary. We couldn't miss stopping in their brewery and restaurant to see what all the fuss was about. We got the full Deschutes experience, starting with a tour of the brewery and ending with dinner that evening at the pub.
If you're a beer drinker, chances are you've enjoyed a bottle of Deschutes brew at some point or another. Maybe you even have a bottle or two in your fridge right now. Before we get to the nuts and bolts of our Destination Inspiration analysis, here's a quick look at where the beer is made: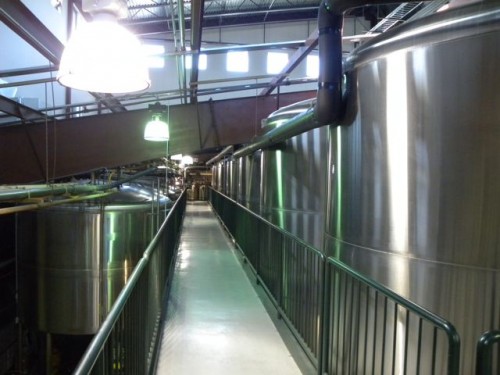 Pretty great, huh?
Food and Drink
Before going on your tour of the brewery, which overlooks the Deschutes River, be sure to eat lunch, because you're going to be walking around a lot. The tour then ends with a beer tasting, and you don't want to be there on an empty stomach. By the time the tour is done, you'll be ready to drive off to downtown Bend to the pub for a snack or dinner.
A few of the items we enjoyed include the pretzel, chips and artichoke dip, burger and mushroom ravioli. While the food was good, naturally the beer was our focus. Needless to say, we tried all the brews but the one that sticks out for this time of year (besides the traditional Jubel) is the Black Butte XXIV. Its rich deep dark chocolaty flavor is complimented by hints of date and fig, with a light tobacco finish. It has an all around great flavor to compliment the crisp winter weather.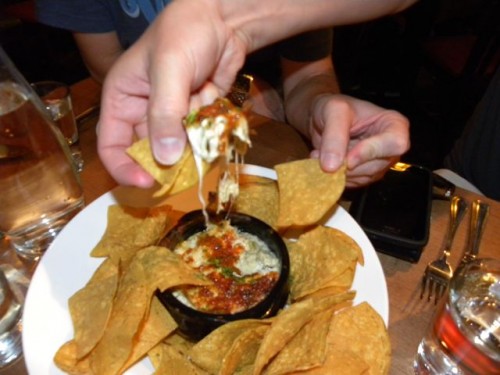 Location and Atmosphere
The pub in downtown Bend is bustling. We arrived at the peak of dinnertime and took a seat outside in the sun while waiting for our table. Inside the place is huge, though it's broken into several different areas so it feels more manageable.
Writeability and Purchased Presence
This is one of those places that's great to bring a notebook and pen for notes, but your main focus will be on the great food and friends you're surrounded by. There is a lot going on during the dinner rush, so it's easy to get caught up in the bustle and conversation. Jot down a few ideas and then let yourself take a break and enjoy a tasty meal and cold beer.
Price
Entrees run from $13 – $21 and beer snacks start at around $6. Beer pricing varies by season.
Parking
While there's a small lot available, you might want to budget in some time for driving around to find a street spot if all the spots are taken.
Writer's Tip
Try your hand at writing a short story. After you place your order, write as much of a story as you can (without self editing!) and see how far you get before your food arrives. For added fun, make it a group effort and everyone at the table contributes at least a paragraph or two. Dive in and see where your story goes!
Find It
Deschutes Brewery
901 SW Simpson Ave
Bend, OR 97702
Website
Deschutes Brewery Bend Public House
1044 NW Bond Street
Bend, OR 97701
Website