When you're hard at work as a writer–an often-solitary profession–it's important to get out sometimes and treat yourself to a good meal with friends. So on our recent trip to Walla Walla, we made sure to have some good, serious foodie fun amidst all the work we were over there doing.
For a historic taste of Walla Walla we had to visit Whitehouse-Crawford. Located in a restored 1904 saw mill, this restaurant is like fine dining in a museum. They showcase locally sourced produce, seasonal dishes with rich flavor and great menu variety, all wrapped up in a charming historic building. Our visit here truly was a treat.
Food
From the selection of cheeses with homemade crackers and chutney to the salad with fresh, seasonal produce, we knew we were in for a treat from the moment the first dishes arrived. Sarah ordered the roasted Copper River salmon with miso garlic chive butter, sticky rice, and ginger-sesame savoy and mustard greens, while Daytona opted for the grilled pork chop served with a polenta cake and chimichurri.
The cocktails are worth noting, with the bartenders putting together a menu of artisinal creations such as the Earl Grey Collins, with Earl Grey-infused vodka with lemon, honey, and soda. The restaurant also boasts an impressive wine list full of local wine selections, including some hard-to-find Cayuse wines.
Location and Atmosphere
The atmosphere in the Whitehouse-Crawford is classy and relaxing. Exposed historic brick, stark white linens and blue seats in addition to top notch food make this a truly fine dining experience.  The restaurant is located in the downtown area right by the Marcus Whitman Hotel and Seven Hills Winery.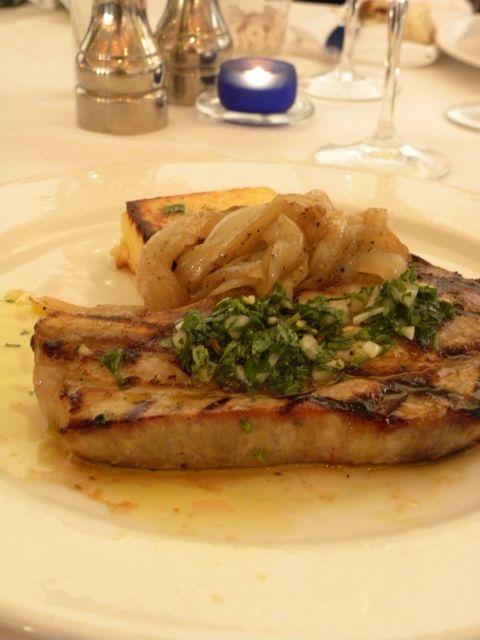 Writeability and Purchased Presence
The fact that this restaurant is housed in an amazing historic building makes it ripe for writing. However, this is also a fine dining establishment where reservations are highly encouraged, especially during special wine-release weekends when hotels and restaurants fill up weeks if not months in advance. We don't recommend setting up camp as you might in a coffee shop. This is a great place to treat yourself to a lovely meal or drinks with friends after a hard day of writing. Take in your surroundings as you walk in and are seated, then take a moment to jot down some ideas while you wait for your food to arrive.
Price: $$$
Starters–ranging from a cheese plate to Vietnamese-style deep-fried calamari–and salads generally run around $12, while entrees range from $16 for the Whitehouse-Crawford burger to $39 for the steak, with most other entrees running around $25.
Parking
Parking is a breeze, which is exactly what you want for a non-stress night out. Pull up in one of the spots out front if you're there early enough, or find nearby street parking or a parking lot. Or better yet, if you're staying at the Marcus Whitman Hotel located in the same block, all you have to do is walk, eliminating the need for a designated driver!
Writer's Tip
Sit back and relax, and reward yourself for all the hard work you've been doing. Don't think too hard about writing here–you deserve a break! But if you're like us and find ideas popping up all the time, pack along a discreet pocked-sized notebook, or use Daytona's trick and slip a 3-by-5 note card and a purse-sized pen in your clutch to jot down reminders of ideas as they come. There's nothing worse, after all, than not being able to enjoy the moment because you're stressing out about whether you'll remember something that came to mind.
Find It
55 West Cherry Street
Walla Walla, WA 99362
Website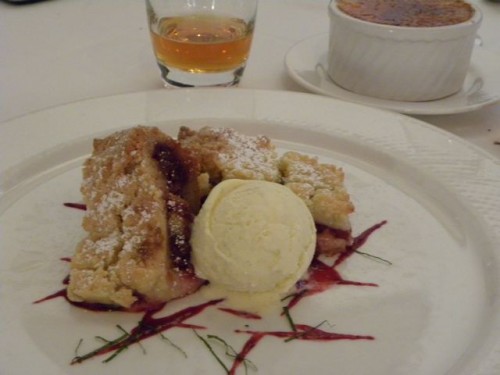 This meal was complimentary, courtesy of Tourism Walla Walla.