Why do you write? It's a simple question, and may seem a bit rhetorical, but I want you to answer it. Knowing your answer may make all the difference when you're ready to give up. Take a moment and think it through. Be honest. Does your reason look anything like any of these?
Words are like puzzle pieces just waiting for you to arrange them into something beautiful that only you can uniquely do.
Writing unscrambles the thoughts in your head by allowing you to capture and then process them.
You want to see your name in print, whether it's a front-page byline or the cover of a best-selling novel.
Much like photographs of special times, writing records the memories you never want to forget.
Ever the encourager, you use words to soothe the distressed, comfort the grieving, and uplift the discouraged among your loved ones and friends.
The act of creating a story gives you pleasure, much like the joy you experienced playing dolls or playing make-believe as a child.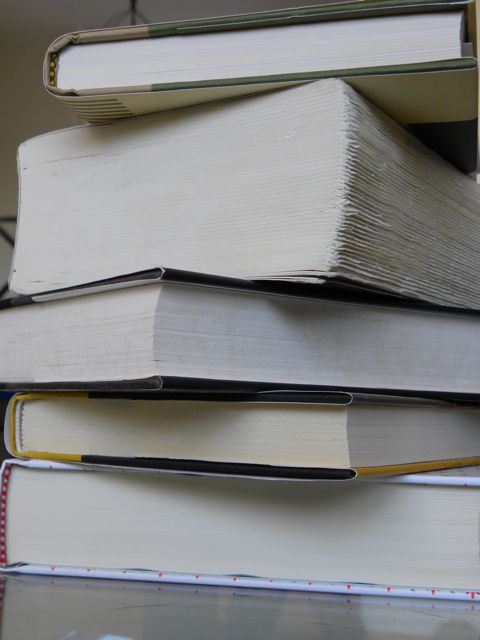 Those of us who call ourselves writers have a wonderful gift. Yes, writing can be difficult—sometimes it's one of the hardest things we can imagine doing—but once the rough patches are over and we have a draft in hand, the rewards are great. We need to remember what drives us to write, plus the positive experiences that will come.
Perhaps you're a journalist, and no matter how many articles you write, seeing the final draft in published form always gives you a sense of satisfaction—especially if it was a difficult assignment. After carrying the article along from the initial interviews to the final draft, the process is complete when the story is finally laid out in print. Similarly, while writing and producing a major Seattle newscast, I could envision the final product as I wrote, choosing the best soundbites and writing to video. Seeing the finished product on their air (when I had time to turn away from the computer to watch the TV for a minute) with all the pieces in place, was such a treat.
In addition to the satisfaction, I want my words to count for something more than entertainment. When I think of my favorite novels—Les Miserables, Great Expectations, The Great Gatsby, Jane Eyre, to name just a few—they're great stories, but they also give the reader plenty to think about. When we watch Jean Valjean wrestle with his identity as an escaped convict as he heroically risks his freedom and well-being to protect Cosette, we ask ourselves questions about our own morality and values. Watching Jay, Jake, Daisy, and the rest of the Gatsby party loll around Jazz Age New York, we observe their selfishness and the toll it takes on those around them. The list could go on and on, including fiction and nonfiction, poetry and prose.
What are your reasons for writing?