As writers, there's nothing like stepping into an historic building lit up with Christmas lights and evergreen boughs to get us in the holiday mood. The two of us experienced the official start to our month long holiday celebrations last week when we visited the Sorrento Hotel in Seattle's First Hill neighborhood for Holiday Tea.
The Sorrento Hotel, which opened over a century ago, in 1909, takes its architectural cues from the The Vittoria in Sorrento, which was the architect's muse. Walking through the circular porte-cochère and into the lobby lined with rich wooden walls, we enjoyed the Christmas decorations, tastefully done, and spotted our fireside place in the lobby tea room.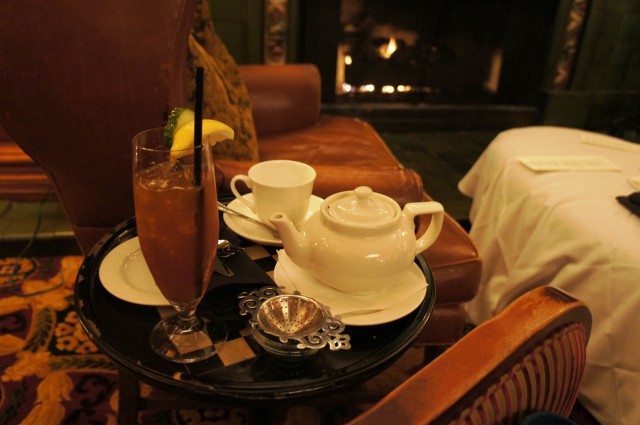 As we settled into our large, comfy chairs, we scanned the menu and chose our tea–an assam, a tradition for the two of us–and ordered Pimm's Cups, one of several English-inspired cocktails on the tea menu. As writers, friends, and mothers, the two of us spend a lot of our time together wrangling very active little boys while we talk about each others' writing projects and how we're doing at balancing our many roles in life. It's a joy, and we're both thankful for the ability to inspire and encourage each other. Sometimes, though, it's important to remember the foundation our friendship was built upon and get out and do something special together, something usually involving one of our favorite things, such as tea.
We sipped our assam and our Pimm's cup, the sweet, flavored liqueur complemented by the fresh flavors of muddled cucumber and citrus–while we talked about our kids and about writing, of course, but also what else is going on in each others' lives. For Sarah, it's about redefining her style and finding ways to care for herself now that she's gotten into the new groove of motherhood that comes when a baby starts to transform into a toddler. For Daytona, the topics of interest are photography and cooking.
That's part of what's so lovely about sharing experiences like this together: we're forced to set aside the responsibilities of day-to-day life for a couple of hours and reconnect–really connect. As our food arrived, we were already relaxed and ready to enjoy the artfully-created little bites that had been prepared for us. The berry scone was still warm from the oven and needed almost no cream to be rich and decadent, perfectly complementing the huckleberry cream-filled cannoli with walnut preserves. The tea sandwiches were anchored by the classic cucumber sandwich but then elaborated upon with a caprese-inspired open sandwich on a little toast, tiny triangles of bread with goat cheese, walnuts, and honey, and a smoked salmon sandwich accented with shaved cornichons.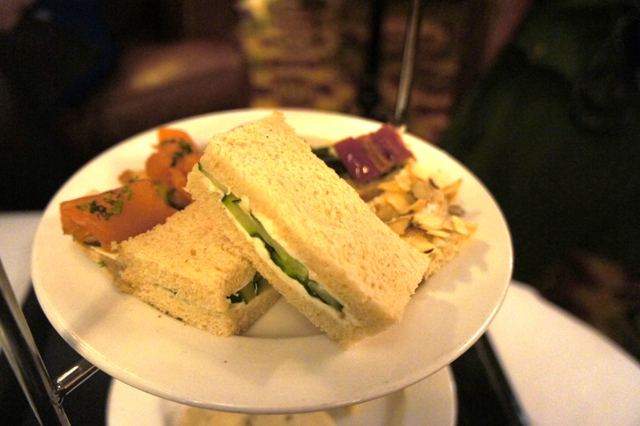 An experience like holiday tea is a great gift for friends or family, which is why it is top on our list of gift ideas for the holidays. It has everything, tasty bites, hot cups and cool drinks, mixed with great conversation. A chance to rest and reconnect can be the greatest gift during a busy holiday season. So sit back, enjoy a cup of tea and have a happy holiday!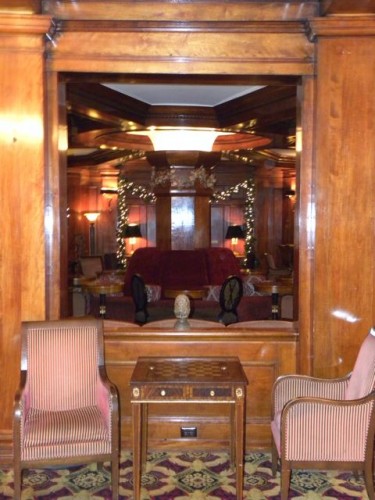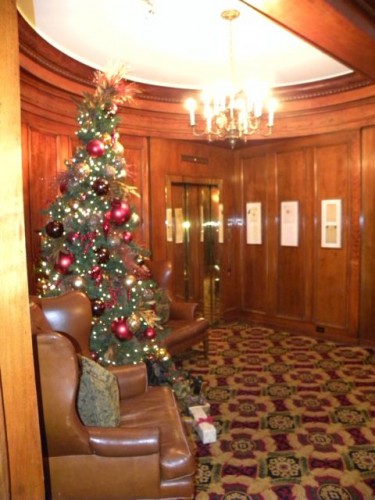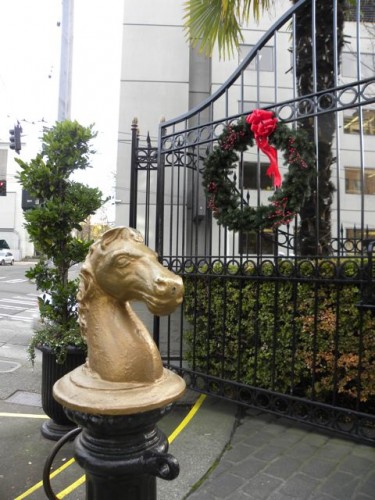 *Disclosure: Our tea time was provided courtesy of the Sorrento Hotel.