Monday:
Sight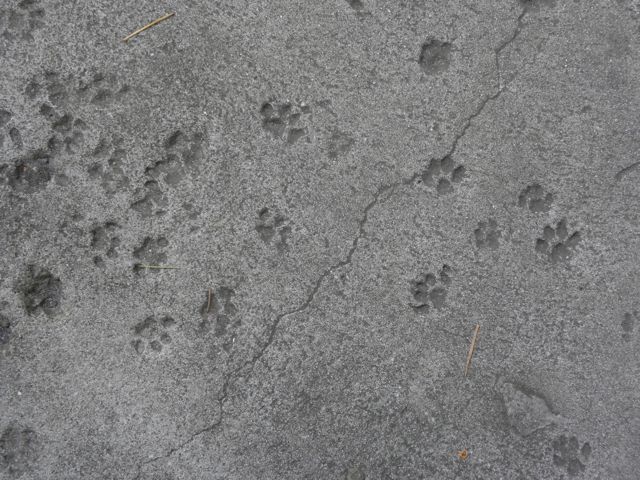 Despite your first impression, these aren't dog prints. They're cat prints. What part of your world do you need to look at more closely?
Tuesday:
Smell
Step inside this photo and take a deep breath. Breathe in all the smells surrounding you–the salt water, the smoke from the distant barbecue. Capture a portrait of a late summer or early fall evening using your sense of scent.
Wednesday:
Sound
Close your eyes. Not changing anything about your surroundings, just listen. Sit back and take it all in, noticing all the sounds around you, no matter how slight they may be. Maybe you hear the dishwasher in the other other room, the lapping of ocean waves outside your waterfront hotel room, or the laughter of children at the park down the street. Maybe there's an argument in the apartment down the hall, or you're surrounded by silence.
What moods do the noises around you suggest? Write a short story, poem, or scene that captures these sounds and moods.
Thursday:
Touch
Soft feathers? Coarse fur? Sharp claws? Write about your character's favorite pet.
Friday:
Taste